Running a successful business doesn't have to run your life.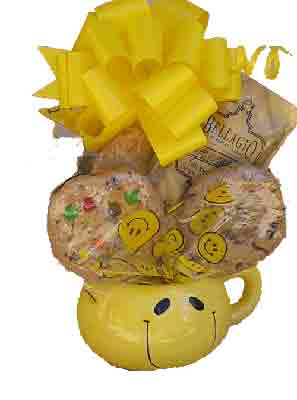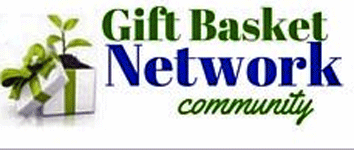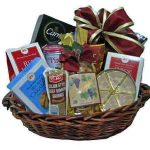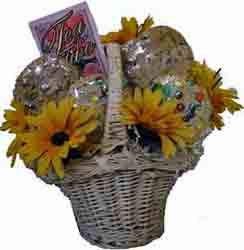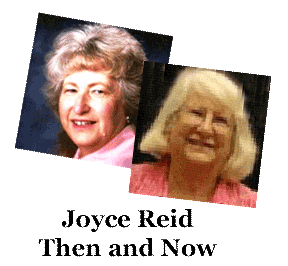 That is me when I started my gift business and today -- 29 years later.  I believe  that you can have a profitable business business . . . and still have a life. That's why I started GiftBasketNetwork to help smart women (and some men) to do the very same thing.
No one wants to stop living your life because you're buried under a business that's running YOU.
I believe you don't have to choose between work and family — you can have BOTH and do them WELL.
I should know.  I've done it!
The next step--and the most important -- toward becoming a smart gift business entrepreneur is  reading and digesting the info here.  If you've been struggling with confusion on WHY your business isn't working like you thought it would, that ends today.
More than just a directory, Send A Gift makes it easier for potential customers to find you.  VIP membership includes a featured listing and subscribers get a basic listing. Any other gift company can get a paid listing.  This listing is valuable to help customers find you, for you to find a company to make referrals to, and even to send your own gifts.
A series of Action Guides, Ebooks, and courses filled with detailed practical information to help you learn at home how to grow a profitable business.  Some are free and some are paid, but all are very reasonably priced and easy to read.
It's never too late to be what you might have been.  Begin today by reading and learning tips and strategies for creating a profitable gift business without spending a fortune.  New article are added frequently, so check back on a regular basis.  You never know what you might learn today...or tomorrow!
Network with gift company owners from around the world.  A unique way to share tips, information, and get answers to questions.  When you are approved, scroll through all the older posts.  You'll learn much from those who have been there and done that!
A monthly pdf magazine for the go-getters, for the ones who believe in themselves, for the ones who dare and the ones who succeed. An important road map for your journey to profit and success.  Available by subscription for only $29.95 per year. This includes a listing in the Send a Gift Directory.
Stay up-to-date with what you have missed within the industry, on the Internet and around the world.  Sometimes, its the little things that can make the biggest difference.  Add yourself to our mail list and get this digest in your email box once a week.  Best of all, it is totally FREE.
Profit is Not a Dirty Word
It's not just about designing gifts.
It's about making money without spending a fortune.
Transform a Seasonal Gift Business into a Year-Round one!
Imagine the Possibilities if you Know the Secrets!
Warning: Two out of every three gift and gift basket businesses will be closed in five years.  Will yours be one of them?
It doesn't have to be.
"Even if you're on the right track, you'll get run over if you just sit there." Will Rogers
Still not sure if this is for you?
Ask yourself:
Are you missing the secret to what it takes to stay ahead of the competition?
Do you feel like you are on a treadmill?  Running faster and faster trying to grow your business but staying in the same place or even falling behind?
Do you have the passion but can't seem to find the right strategies to grow your business?
Feeling alone and isolated? Don't know where to turn to or who to trust?
The fact that you've read this far is proof positive that the answers to these questions is "yes," isn't it.
So why wait. Today is the first day of the rest of your life so start learning and growing your business now!
Frequently Asked Questions
Sherrill Barbary
Daughter of a Rose Gifts
Joyce Reid -- Leader Extraordinaire!  Have been working in this industry for over 20 years.  Have known Joyce Reid and have known of Joyce for just about that length of time.  Beginning in that time, I have been a beneficiary of Joyce's leadership and vast knowledge, and I hope I have been able to, in some way and can continue to, impart my bit of knowledge with others in the same fashion as she has.  
Joyce works in the gift basket industry educating others for the betterment of all of us.
I'm glad to know her, and it is a pleasure to be an internet friend.  I hope to one day meet her face to face.  
Joyce, thank you for all you do.  You are an asset to so many, and I am happy to know you and so greatly appreciate what you do for us.  You are a gem!  Bless you, and stay well.
Sherrill Barbary
Daughter of a Rose Gifts
Cell:         609.513.4222
Website:  www.daughterofarose.com 
Debbie Matthews
Baskets By Ms Dee
Joyce has been an exceptional mentor and business coach to me. Her kindness, willingness to share her own experiences and wisdom has been invaluable to me in my learning the gifting business. 
Joyce continuously provides support, encouragement and innovative ideas to help the members of the gifting association to grow their business and attain success. 
I am always constantly amazed of how she finds time to master the many hats she wears, while always quick to respond to a call for help.  Joyce, my hat is off to you for all that you do for the gift basket industry and know that I appreciate you!
Debbie Mathews
Baskets by Ms Dee, LLC
Roberta (Bobbie) Rodgers
Extravaganza!
Joyce Reid is a pioneer in our gift basket industry.  In the original magazine for our industry,  "Gift Basket Review," Joyce's gift basket business, Creative Gifts to Go," was listed as one of the top companies in the country.  She later wrote many articles in Cherie Reagor's "Rave Reviews" magazine with helpful messages and advice.  She eventually formed "Gift Basket Network" and has a Facebook group for the gift basket industry.  Gift retailers are also given the opportunity to list their business' information on a national referral site, including  pictures of each company's work, which is very helpful.  Joyce has written many e-books that are available for downloading that have been helpful to many people, whether beginners or seasoned veterans like myself.
Roberta (Bobbie) Rodgers
Extravaganza!
Custom Gifts & Balloon Décor
623-500-2295
XTRAV.com
Eve Viens
Owner of Corporate Gifts Boston
Joyce Reid has been one of the Industry stalwarts for many many years.   
She has been happy to share the secrets to her success in her many businesses time and time again.   Including any of the mistakes she has made along the way, to aid those new to the business.
Her informative newsletters are succinct and to the point, and include many different aspects from other Industry experts in their own specialty area. 
Her prices are affordable and give back more than the Dollar figure paid in advise and perspective.
Thank you Joyce !
I am very happy that I joined Joyce at the Gift Basket Network.  After trying other networking sites I have to say that I feel right at home with Joyce and all the members of the network.
Joyce is neither opinionated nor judgmental...she gives helpful hints, ideas and whatever else is asked for without judgment.
She seems to know just what her members need even before we do.
Brenda Williams
Brenda's English Teas and Gift Baskets
I have been associated with Joyce Reid of Gift Basket Network for approximately 3 years, during which time her guidance and knowledge has propelled me into new ideas, thinking outside of the box and giving me new challenges.  I so look forward to her monthly newsletter they are so enlightening.  In fact, sometimes I feel she is directing her comments directly to me!
Brenda Williams
Brenda's English Teas and Gift Baskets
623-523-3614