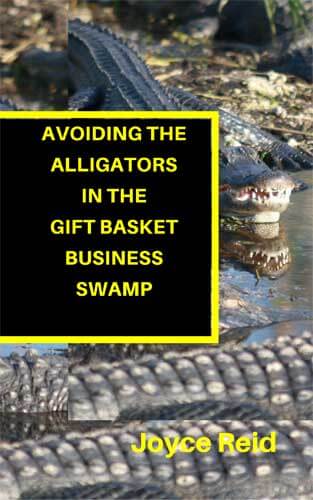 Starting and growing a gift basket business is a lot like climbing into a boat and venturing through the swamps to hook the biggest and tastiest fish you can find.  If you are fortunate enough to have a guide who knows the territory and can teach you the skills, chances of success are faster and more likely.
But even then, there are alligators waiting to quietly sneak up on you and turn your adventure into tragedy.
A knowledgeable guide isn't essential to success but having one eliminates a lot of trial and error and avoids a lot of alligators.
This short ebook outlines some of the alligators that you will encounter as you start and grow your gift basket business.