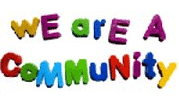 . . . and we invite you to come in out of the cold and join us.
One of the most valuable resources that we can offer you is the connection between professionals in the same industry.  Sharing experiences, mistakes, and knowledge helps you solve your own challenges and discover new and innovative ways to grow your business.  We offer this opportunity in several different ways.
Working hard is great but it is not the solution to your problems.
The key to success is getting all the pieces of the puzzle and fitting them together.  Sometimes that missing piece is so elusive that it takes hearing how someone else fits it in to result into that ah-ha moment.
This is your Member Dashboard
It's an "all in one place" area where you can find what you need.
Sign up for the Success Express in the box on the right hand side of this page and we will notify you by email whenever we send out another mail from the train as it speeds down the tracks to success.
Network with other members of the industry in our Facebook Group .
Buy, sell, trade, or barter gift basket supplies in our Facebook Resellers Group (No vendors allowed to post ads here).
Subscribe to our Monthly Magazine
Read the free Mail from the Success Express to help you grow your business.
Our growing list of e-books.
A collection of videos.  Feel free to send us any that you find and feel would be useful to the other members.
And for our VIP members, a front page listing in our "Send a Gift Basket" directory .
Our magazine subscribers will receive a basic listing under their state or country.