New Jersey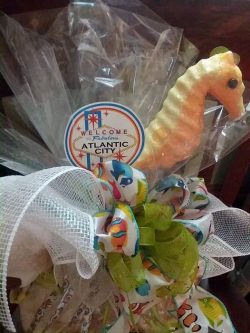 Address:
Atlantic City New Jersey
?
Business Description:
Daughter of a Rose Gift Baskets offers gifts and gift arrangements with the finest of gourmet edibles and beverages.  We also carry specialty gifts, aromatherapy products, candles, silk flowers, fresh roses and a wide range of gift enhancements.
Daughter of a Rose creates custom designs, daily, and you can place your orders through our website 24/7 or by telephone.  We serve Atlantic City, New Jersey and much of southern New Jersey with hand delivery.  We also have shipping available through USPS, UPS, FedEx serving the continental US.  We accept all major credit cards.