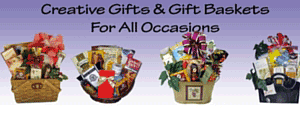 Think that gift baskets are a trend that has gone away? Think again. It's still a multi-billion dollar industry. Like many industries, thinking outside of the basket is helping them create innovative products that are allowing for steady levels of demand.
I like to share information that I find online that will be helpful to you as you grow your business.  There is no up-to-date statistical data on the gift basket industry.  Even the survey mentioned below is old.  But here is an article that I found that provides some interesting insights on our industry and since it was written on June 9, 2016,  it is pretty much up to date.
Many gift baskets, especially the ones which involve food, used to be all about the candy. Food baskets have always been strong, sometimes seeing growth as high as 9% per year. Now consumers are finding that a gift basket is a great way to give other gifts, including high-end technology products, which adds to the satisfaction this gift can provide. The days of a fruitcake harder than your grandmother's are now officially gone.
Please Note: Comprehensive data about the gift basket industry has not been extensively collected since 2001. This data reflects information collected from licensed gift basket retailers from multiple sources, including a widely cited report from a survey of 3,600 retailers conducted by Sweet Survival.
The State of the Gift Basket Industry Today      Read the rest of the article here